Two cracking fights tonight.
Kell Brook who last time out had to have steel plate in his head after his brave but pointless beating at the hands of Golovkin against the up and coming US star boxer Errol Spence Jr.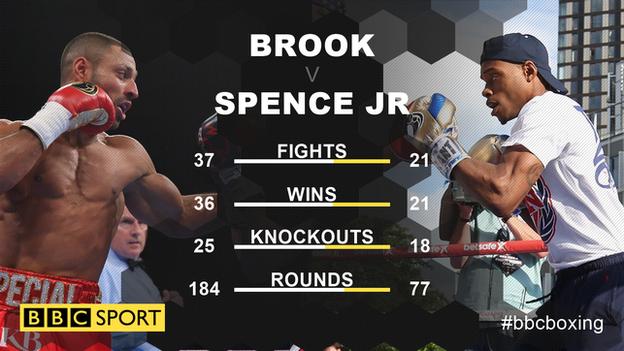 Brook is fighting at his old weight for this one which means he had to shed the muscle he built up for the GGG bout.
Spence they say is going to be the next big world superstar boxer.
The bookies have Spence a clear favourite.
Brook certain has the heart but does he have the strength at this weight still?
Going with my heart I tip Brook to win - but it will be an upset if he did and I certainly would not be risking any of my own money on him,
Groves - the man who so nearly beat Froch for the world title in their first match (and got put down with a beauty in their second) is one of my favourite fighters (he's got a win over DeGale who went on to be a world champion) and apart from Froch the only other defeat he suffered is to Jack the current world champion for a different governing body).
He's up against a good Russian called Chudinov who has fought the world title before and by all accounts had a bad decision against him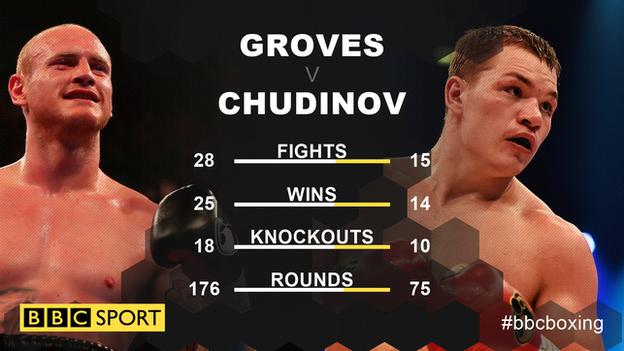 Chudinov for some reason has only fought once in the last two years (losing that world title bout) but at 29 is still at his peak - Groves being 29 too.
Groves is the favourite for this one but on the Russians record I can't see it being the predicted pushover as some expect (unless there is something behind the reason why he's been inactive for most of the last two years?)
I'm a bit biased towards Groves anyway so I hope and expect him to win the world title tonight he so richly deserves.
A British 1-2 I hope, will be good if it is!