Dominic Cummings 'turns up with PM in Beanotown'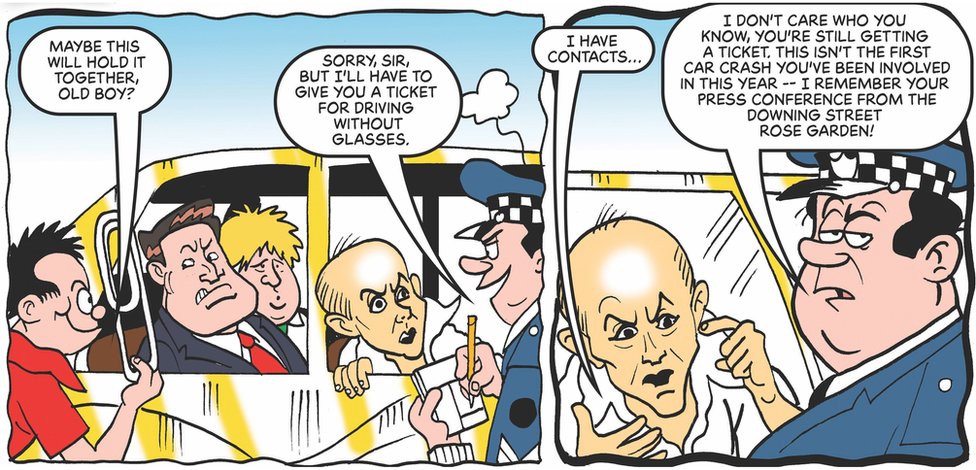 This week's Beano comic includes a pull-out section called Bean-OLD, designed to cheer up adults in the midst of the pandemic - and who better to help in that than Mr Cummings, the former Vote Leave impresario who quit his government role last week?
One strip - commissioned before his resignation - features him (sort of) reprising his famous lockdown road trip from London to County Durham earlier this year.
This time he has Boris Johnson in the back seat -
alongside Wilbur Brown, the square-jawed mayor of Beanotown, who could be said to bear a slight resemblance to Labour leader Sir Keir Starmer.
The Beano makes play of Mr Cummings's discomfort at the furore that followed his journey and his subsequent drive to Barnard Castle, which he insisted had been an attempt to test his eyesight before the longer return south.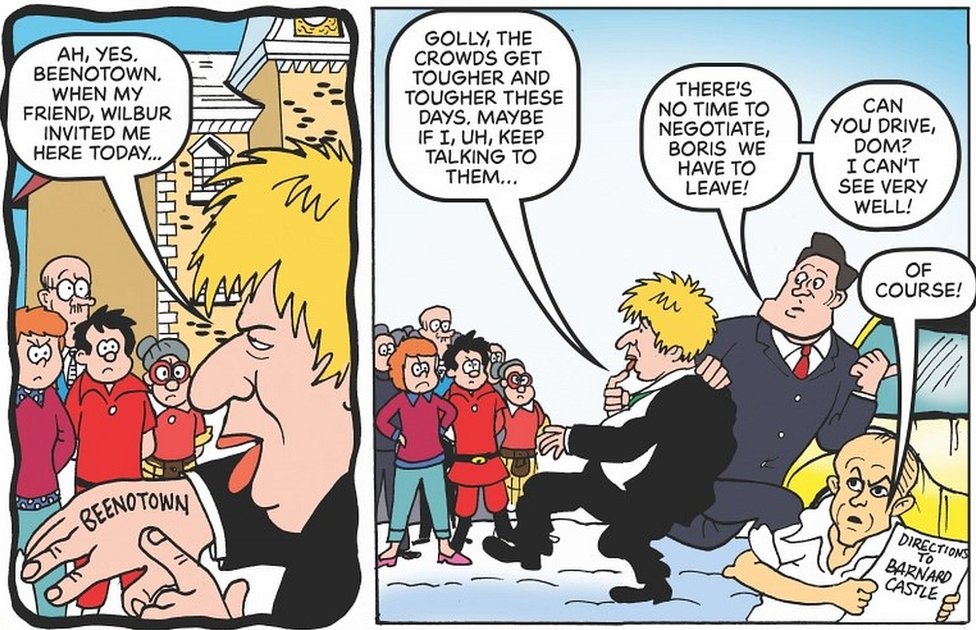 In the comic, corrupt Mayor Brown's plot to steal Beanotown's Christmas presents goes wrong, just as Mr Johnson arrives by parachute.
With Mr Brown's glasses broken by a Christmas pudding kicked in his face by footballer
Marcus Rashford,
Mr Cummings - who has already been lurking in the vicinity - agrees to act as the mayor's getaway driver.
Their intended destination is Barnard Castle.
But, after a prang in the wintry road conditions around Beanotown, wise-cracking policeman Sgt Slipper tells him: "I'm sorry, sir, but I'll have to give you a ticket for driving without glasses."
Mr Rashford and fellow prominent campaigners Captain Sir Tom Moore and Greta Thunberg are among those who join forces with Beano anti-hero Dennis the Menace's father to try to foil Mr Brown's plot.
This is not the first time the Beano has forayed into political satire in its 82-year history.
In 2018 it sent Conservative MP Jacob Rees-Mogg a
cease-and-desist letter,
ordering him to stop "copying" the sartorial style and "snootiness" of Walter the Softy, the son of Mayor Brown and nemesis of Dennis the Menace.
Mr Rees-Mogg, who has since become leader of the House of Commons, denied snootiness and refused to change his appearance, arguing that "compared to me, Walter is Mr Muscle".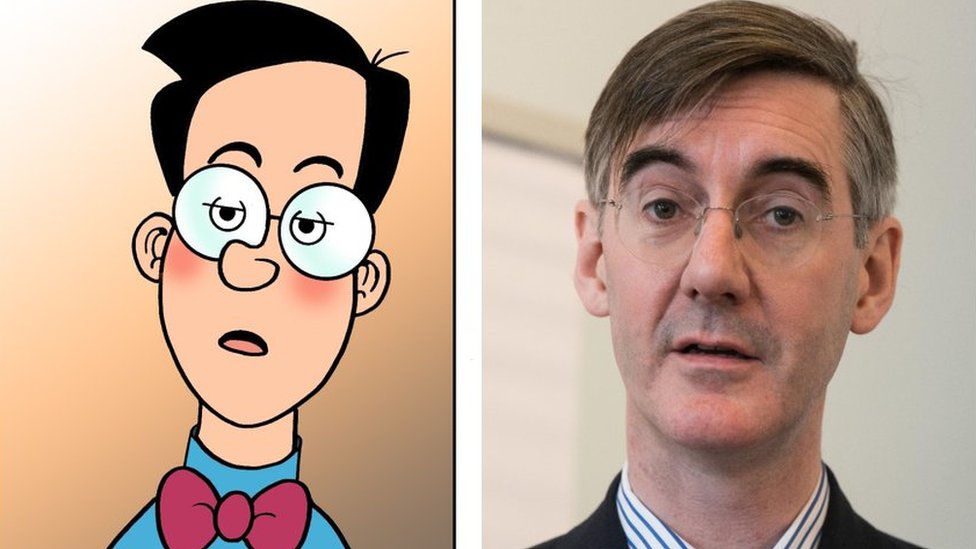 A bit more here including this!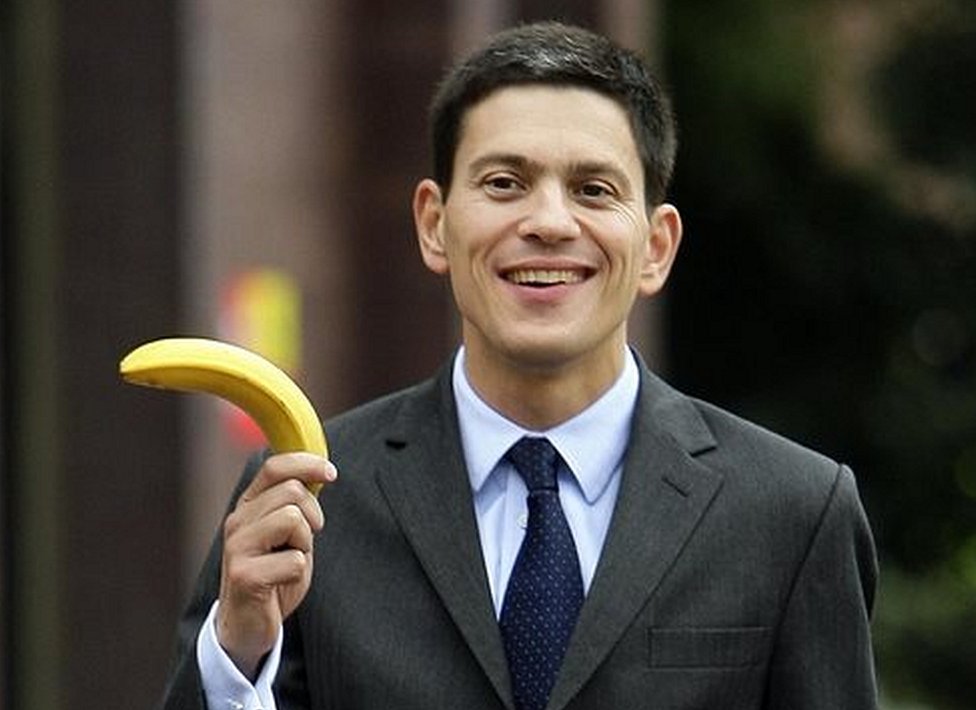 https://www.bbc.co.uk/news/uk-politics-54976553