Is this a good thing or a bad one?
Donald Trump will meet the Queen at Windsor and hold talks with the prime minister at Chequers on his two-day visit to the UK next week.
The itinerary for Thursday and Friday confirms the US president will stay at the US Ambassador's House in Regent's Park overnight.
But other formal events will be held outside London.
Thousands are expected to stage protests in the capital and in Scotland, where he will go on Friday.
More here -
https://www.bbc.co.uk/news/uk-44741671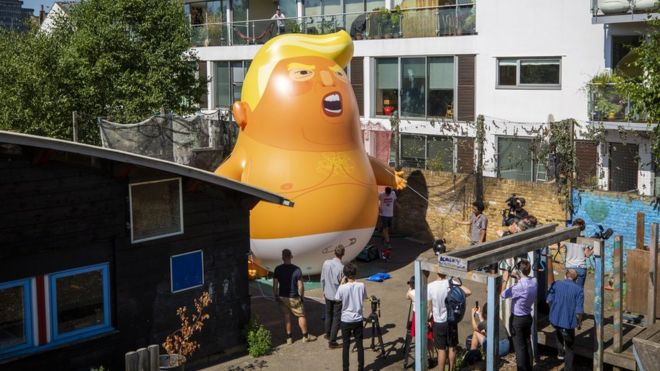 Plans to fly a giant inflatable figure depicting Donald Trump as a baby over London during the US president's visit have been approved.
Mr Trump is due to meet Theresa May at 10 Downing Street on 13 July.
Campaigners raised almost £18,000 for the helium-filled six-metre high figure, which they said reflects Mr Trump's character as an "angry baby with a fragile ego and tiny hands".
London Mayor Sadiq Khan gave permission for the balloon to fly.
The White House has been approached for comment.
On Twitter former UKIP leader Nigel Farage said the plan was "the biggest insult to a sitting US President ever".
More here -
https://www.bbc.co.uk/news/uk-england-london-44732754